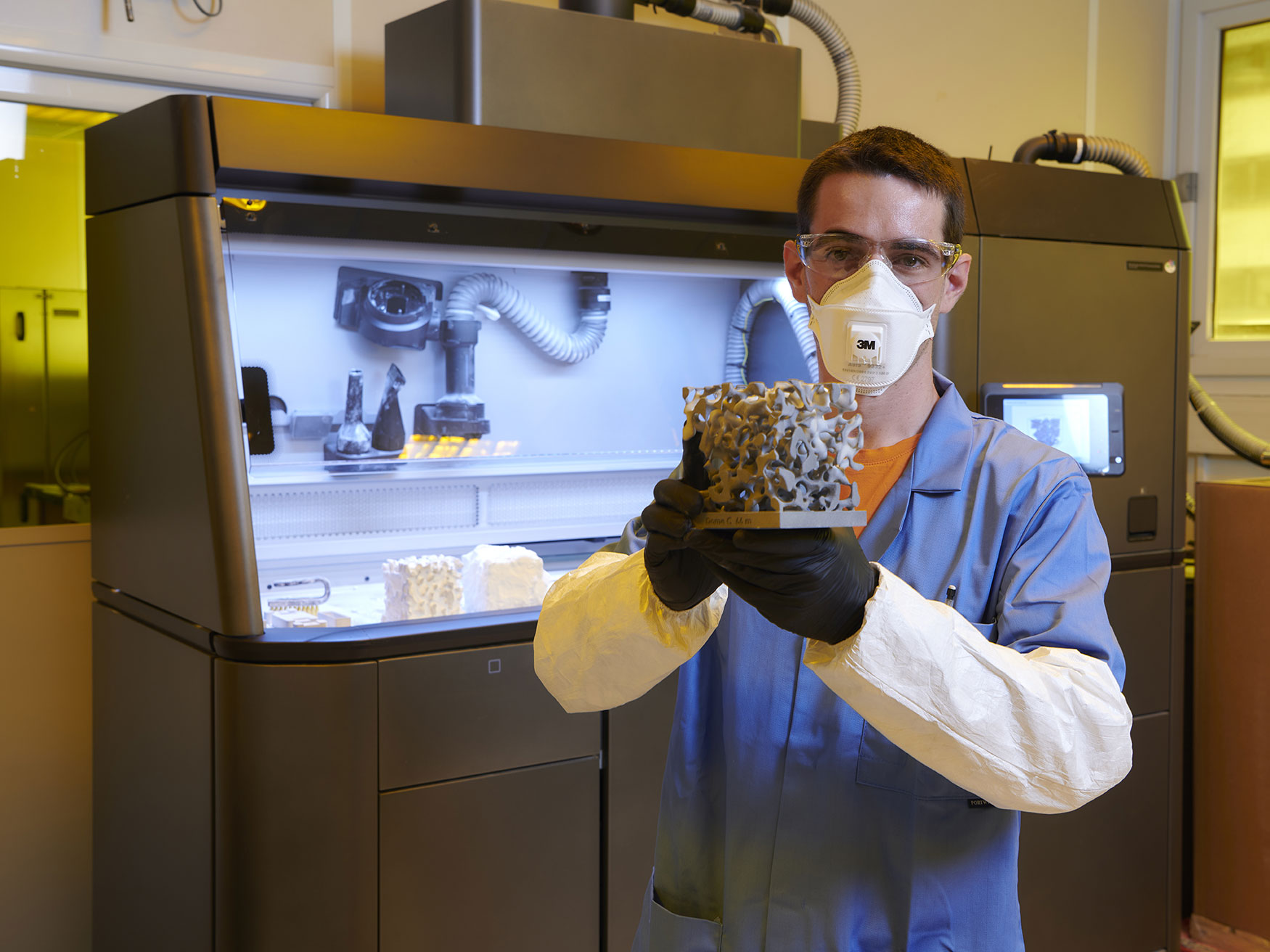 our goals
An industrial acceleration Hub for additive manufacturing
Does 3D printing herald a new industrial era ? Saving of raw materials, weight optimization, relocation of production, ability to manufacture increasingly complex parts, exploration of new materials and applications… Additive manufacturing opens up considerable prospects in many sectors of industry.
To explore all the potential, the CEA and HP have created a Hub dedicated to additive manufacturing. Its ambition? Bringing together manufacturers, beyond a traditional value chain, to support the digital transformation of manufacturing processes through advanced 3D printing techniques. Open to industrial and technological partners, this Hub3D is based on a CEA R&D system with research focuses on new materials, innovative designs and their new application.
design process
How does a project work?
We address the entire value chain of polymer FA to improve the state of the art, validate cases of revolutionary uses and accelerate the diffusion of technology. It consists of design and simulation, manufacturing, parts cleaning, surface finishing, material characterization, assembly and recycling. Thanks to their expertise in the 7 fields, the CEA and HP enable the Hub's partners to be competitive industrially.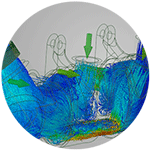 Design and simulation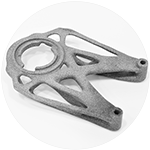 Manufacturing
Parts cleaning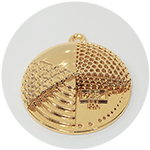 Surface finish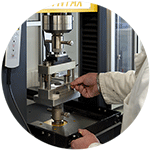 Materials characterization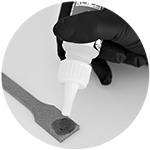 Assembly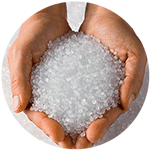 Recycling
at the origin of the project
Core members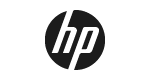 HP Inc. is a technology company that believes that a thoughtful idea can change the world. Through its products and services, including personal systems, notebook and desktop PCs, audio and video conferencing equipment, workstations ... , point-of-sale terminals, monitors - laser and inkjet printers, accessories - gaming headsets, keyboards, mice, docking stations - and large-format, industrial and 3D printing solutions, HP helps bring these ideas to life. HP believes not just in the power of technology, but in the power of people when technology is put to work for them and allows them to be the best they can be. HP cultivates innovation and encourages new ways of seeing and thinking to improve the lives of people everywhere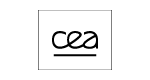 The CEA is a major player in research, its technological research division brings together more than 4,000 researchers, engineers and technicians, and more than 500 doctoral students. Positioned on an essential step in the innovation chain, it ... works in close contact with many industrial and academic research partners, in France, in Europe and internationally. Each year, its technologies enable the creation of 6 to 10 start-ups, many of which have become major players in their field, at the global level.
IN collaboration
Associated members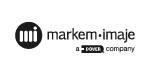 Markem-Imaje, a wholly owned subsidiary of Dover Corporation, connects products and protects brands with smart identification, ... traceability and consumer engagement solutions. We offer the most complete line of industry marking and coding systems, perfectly integrated with reliable software, services and consumables. More than 50,000 customers around the world are partnering with us to help unleash the power of code information.
We provide digital energy and automation solutions for energy efficiency and sustainability. With our unique energy management, real-time automation, ... software and services technologies, we offer integrated solutions for residential, commercial, data center, infrastructure and industrial applications. We make processes and energy safe and reliable, efficient and sustainable, open and connected.

Renault Group is at the forefront of a mobility that is reinventing itself. With its alliance with Nissan and Mitsubishi Motors, and its unique expertise ... in terms of electrification, Renault Group relies on the complementarity of its four brands – Renault – Dacia – Alpine and Mobilize – and offers its customers sustainable and innovative mobility solutions.
In collaboration
Technology providers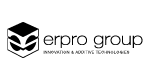 Erpro Group is specialized in 3D printing, manufacturing of prototypes, pre-production and mass production. Since 1997, our 3D printing ... office offers a complete range of services for the additive manufacturing and finishing of your projects. We master the different 3D printing technologies as well as machining, silicone molding, RIM molding, rotomolding, plastic injection, paint finishing and chrome painting.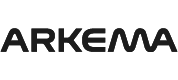 Arkema, a leader in specialty materials. With its unique expertise in the field of materials science, Arkema models the material to meet the acceleratio ... n of the demand for innovative and sustainable materials, driven by challenges in new energies, new technologies, resource depletion, mobility and increasing urbanization. Organized around three coherent and complementary segments dedicated to Specialty Materials (Adhesives, Advanced Materials and Coating Solutions) which represent 85.5% of its sales, and an intermediary segment benefiting from competitive and global product lines, the Group has a turnover of 9.5 billion euros. Driven by the collective energy of its 20,200 employees, Arkema is present in nearly 55 countries.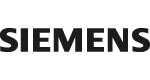 With extensive industrial experience in the industrialization of additive manufacturing, Siemens has developed a unique software platform (NX) ... that helps companies of all sizes to realize their products. Siemens Digital Industries Software supports you from design and printing to simulation and management of additive manufacturing operations.