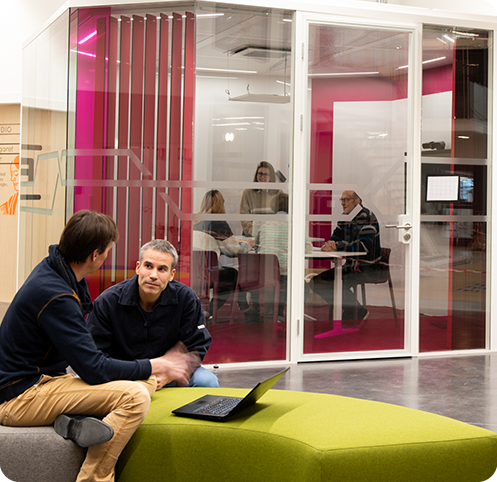 A TEAM
Teams dedicated to industrial partnerships
With their solid experience in managing high-tech projects, CEA's innovation experts at Y.SPOT represent an essential bridge between industry and research laboratories.
Designers, ergonomists, usage experts, sociologists, mechatronics specialists, marketing engineers, graphic mediators and facilitators, etc., all pool their expertise to design the products and services of tomorrow.
Between Grenoble and Toulouse, a team dedicated to your projects.
Discover our support services