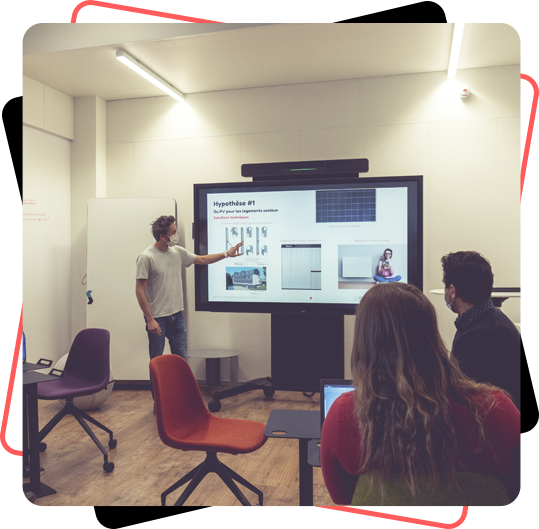 SUPPORT TAILORED TO YOUR PROJECT
Dream. Design. Do. The three stages of an innovation project.
Y.SPOT PROVIDES PERSONALIZED SUPPORT AT EACH STAGE, FROM INITIAL IDEA TO TEST PRODUCTION RUN :
Dream : Ideation, exploration of potential scenarios, product roadmap, identification of technologies needed
Design : Rapid prototyping workshop, extended reality workshop, evaluation of potential technologies
Do : Access to CEA pilot lines, build PoC prototype, scale up for production
At every stage of the innovation cycle–ideate, prototype, build–Y.Spot keeps things moving forward at a fast pace.  Y.Spot is committed to turning your new concept into a solution that is ready to manufacture in 18 months.
RESOURCES
Access to the resources of a world-class center for innovation
Y.Spot is designed to support companies' innovation programs, help them skill up, and save them precious time. To ensure that this happens, we provide the following first-class resources :
A dedicated team of innovation experts.
A rapid prototyping workshop where you can create a physical object in a few hours and test it in the field.
An extended reality workshop where you can take a virtual leap into the future.
Modular smartrooms that can be reserved for you exclusively for the duration of your project.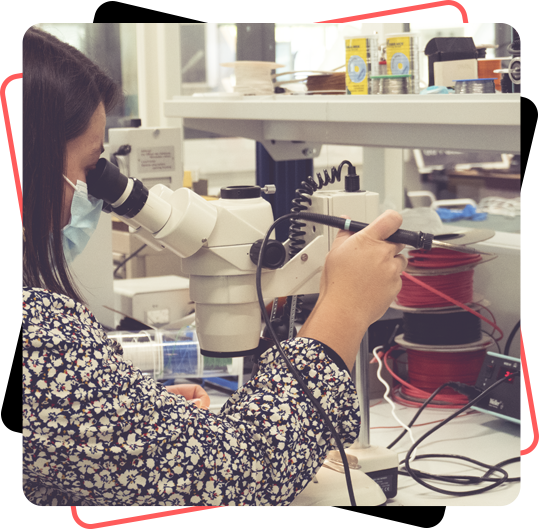 THE Y.SPOT HUBS
Inspiring collaborative hubs
Opening new windows to the world. Explore beyond what is familiar. Y.Spot's 21st-century collaborative hubs will provide spaces where all of the contributors to inspiring innovation support can come together.  Like everything we do at Y.Spot, we want our hubs to create value for our partner companies.
IDEAS LABORATORY : Inventing a desirable future
Ideas Laboratory is a community of industrial stakeholders bound by shared challenges and united by a common vision of the future. Addressing topics like the solar road, predictive maintenance, and the citizen of the future, the community pools its human and other resources to develop the products and services of tomorrow. The annual IdeasDays conference is a highlight, providing the community with an opportunity to come together to share viewpoints on a major issue.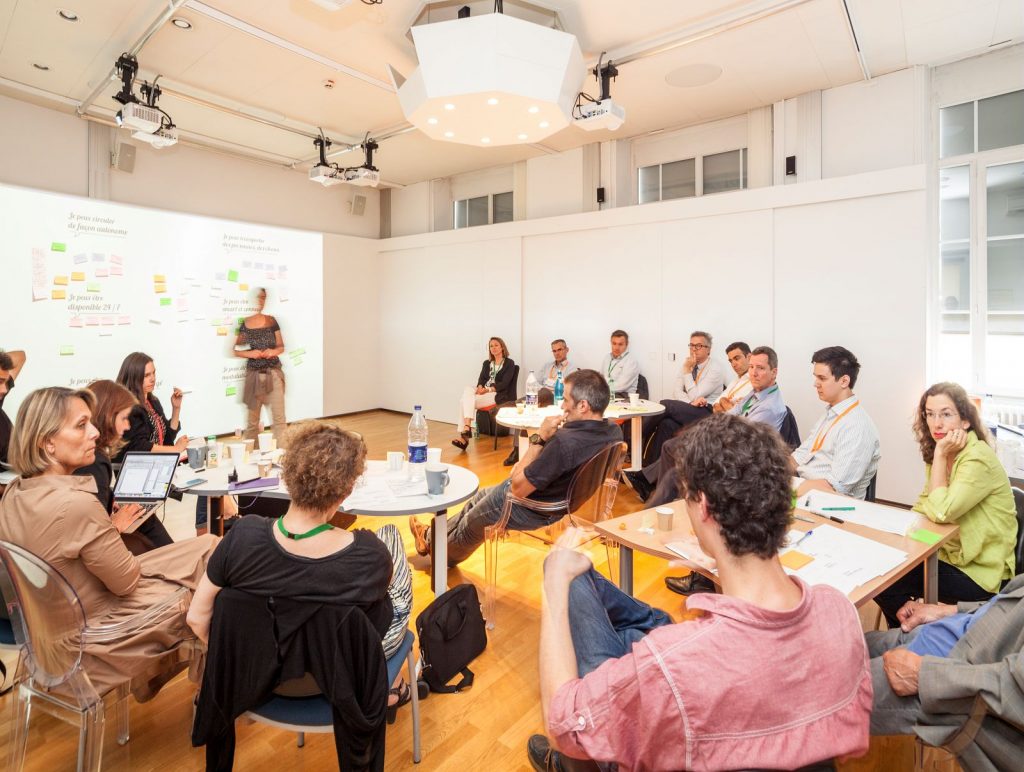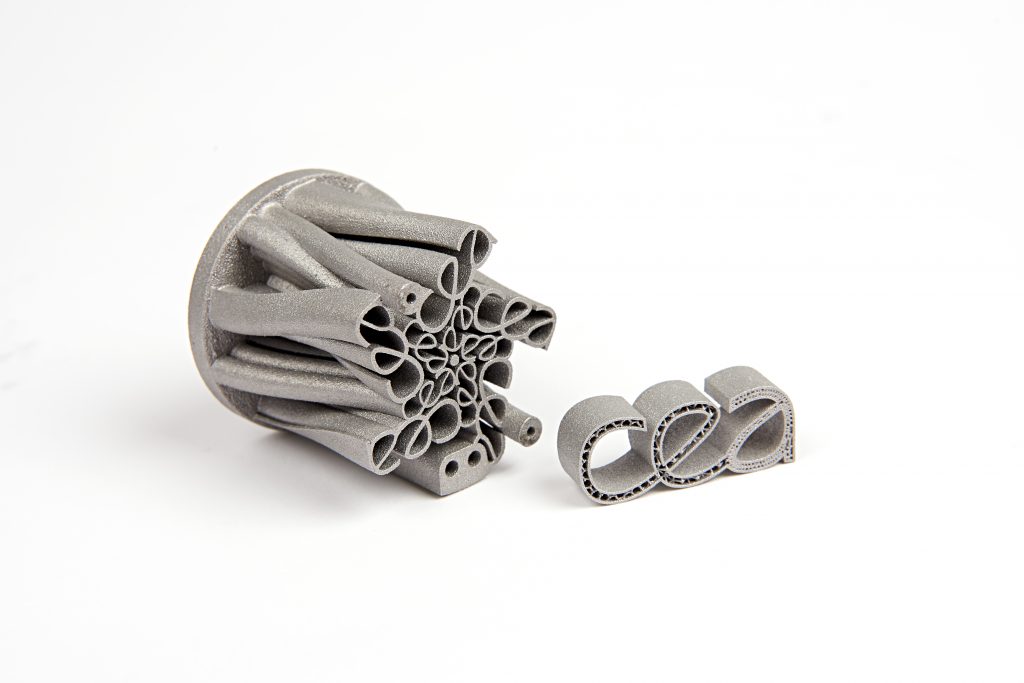 Exploring the future of additive manufacturing
Is 3D printing the next industrial revolution? With advantages like more efficient use of raw materials and the ability to produce increasingly complex and lighter-weight parts, additive manufacturing techniques hold great promise for a wide range of industries. And that is just the beginning. Additive manufacturing could also help onshore production and support the exploration of new materials and use cases.
The CEA and HP have created an additive manufacturing hub to investigate the potential of 3D printing. The idea is to bring manufacturers together outside the scope of a conventional value chain to support the digital transformation of manufacturing processes through advanced 3D printing. The hub can be used by partner companies interested in 3D printing solutions and by technology developers. It is backed by a CEA R&D program focused on new materials, innovative designs, and emerging use cases.
Looking at tomorrow's changing society through the lens of the arts
Atelier Arts Sciences was founded by a theater, Hexagone Scène Nationale Arts Sciences, and the CEA to provide artists, scientists, and companies with an innovative collaborative residency program. The residencies explore uncharted paths and interrogate topical issues through the combined lenses of the arts and sciences. The residencies have investigated a wide range of topics, from artificial intelligence to new uses for smart glasses.
Artists echo the zeitgeist, bringing a novel perspective to the creation of new user services and to potential dangers. This multidisciplinary approach to confronting divergent visions of society is a particularly rich way of looking ahead to the transitions that will shape tomorrow's world.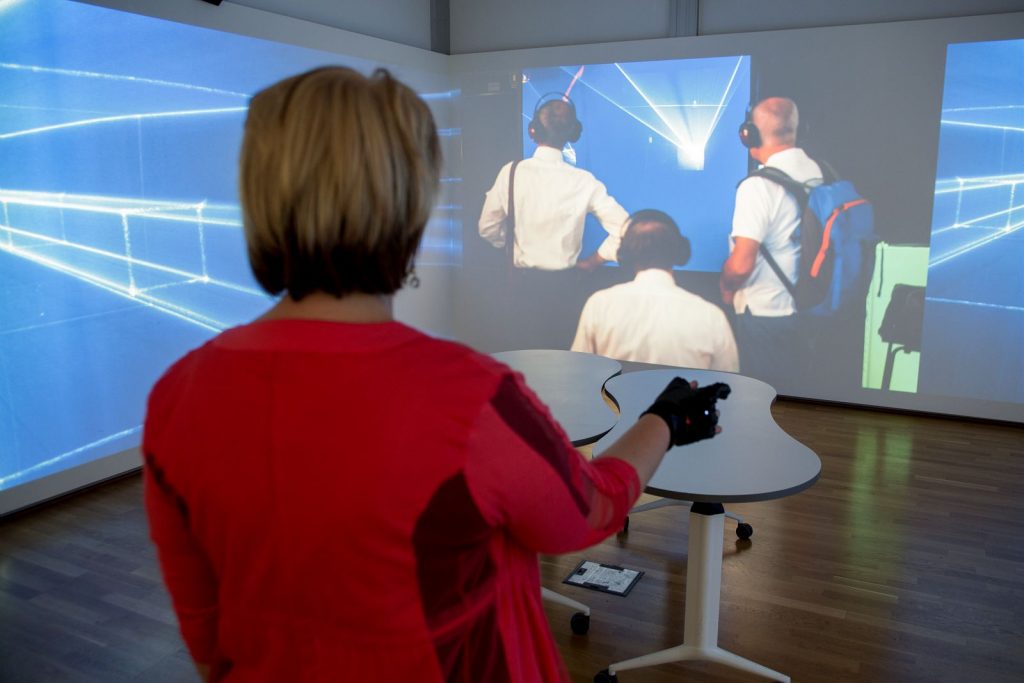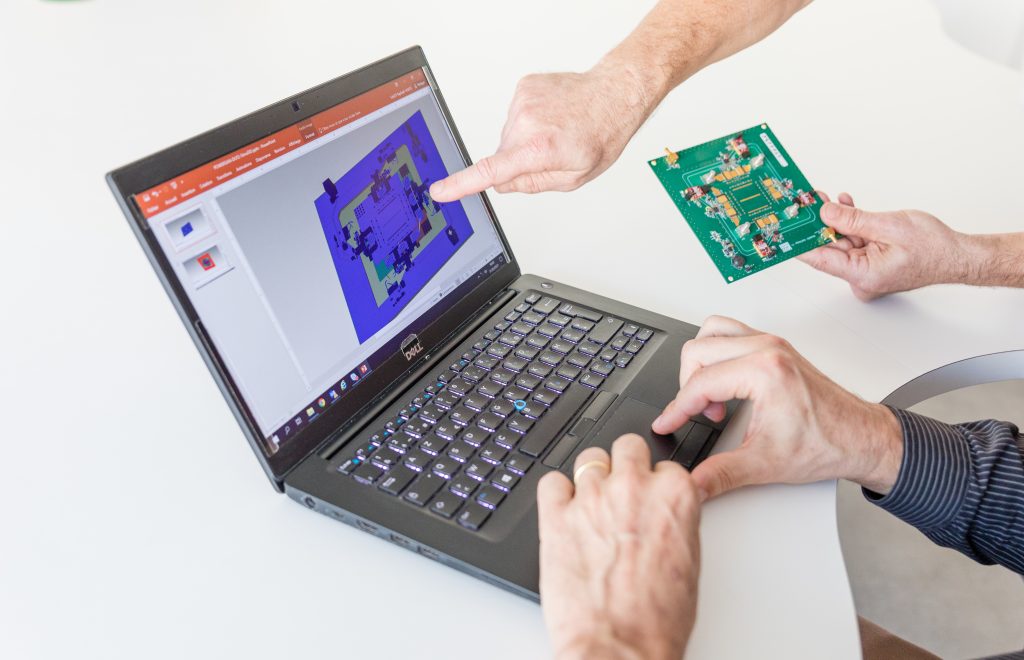 Imagining the future of image-based sensing
A number of stakeholders in the same value chain have come together to imagine new applications for multispectral optical components.
They are field testing models created on a component prototyping platform to gather early feedback on what users need and detect weak signals of future revolutions.
Their novel approach, ideal for creating and testing technology roadmaps, will facilitate the application of the technologies developed further down the road to new use cases.
PARTNERSHIPS
Together we can push back the horizon
Companies of all types and sizes, from major national corporations to local SMEs and startups developing advanced technologies, can speed up their innovation projects at Y.Spot. Whether it is with a single partner or as part of multi-partner hubs, our mission is to orchestrate inspiring collaborations around a community of stakeholders, a technology, or an industry.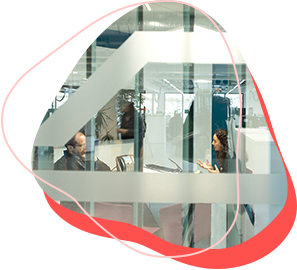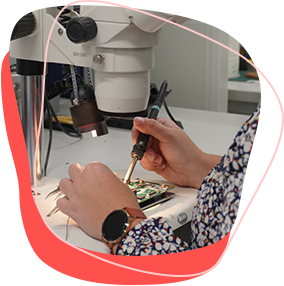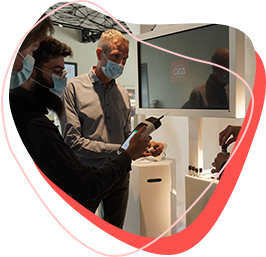 « For IRT Nanoelec, working with Y.SPOT helps us connect the dots between technology and market and between component manufacturers and product users. We chose Y.SPOT to manage our System Lab, where component manufacturers can prototype new use cases for multi-spectral optical sensor technologies. Working with manufacturers to identify new applications for these technologies in this way will create new technology transfer opportunities. »
« After the Y.SPOT Labs, we are delighted to join Y.SPOT Partners and to inaugurate the new HP site in Grenoble. Our employees have just moved in and are very enthusiastic. We will all benefit from exceptional synergies and, for HP, which has been present in Grenoble for 50 years, this is the beginning of a new stage in France. »
INSPIRATION IS EVERYWHERE AT Y.SPOT
CEA partner companies